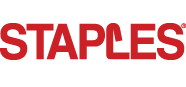 Job Information
Staples

Senior Manager Facility Solutions Sales Tech Training

in

Westminster

,

Colorado
Position Summary:
The Sr. Manager FS Technical Training is responsible for the management and execution of the facilities technical training of the facility sales team, business essentials sales team, B2B associates, FS Inside Sales Teams and Staples Facility Solutions customers as directed by the Director - Facility Sales Operations. This training would be organized and executed through the Sr. Manager FS Technical Training and the FS Technical Trainers on the team.
This training will be conducted both "in the field" and in classroom settings within the Staples geographic regions.
The Sr. Manager FS Technical Training will also be a key contributor in the selling process during customer sales calls from a facilities product application perspective in support of the FS Sales Technical Trainers, Facilities Solutions Account Executives, Business Essentials Account Managers, Business Development sales representatives, etc. as directed by sales management. This interaction with sales and Staples customers will require industry experience and 'decision making influence' capabilities in order to maintain industry related credibility and maximize the effectiveness of the position.
The Facilities Solutions Facilities Solutions Field Trainer will also assist in curriculum development and the management of the Facilities Solutions Technical Training as required by the Sr. Manager of Facilities Technical Training.
Primary Responsibilities:
Manage the FS Technical Training Team to develop and execute the FS Technical Training

Conduct classroom and "1 on 1" (field sales call) training of Staples associates and customer employees in an organized and effective manner. Act in the role of a facilities subject matter expert while consulting in product recommendations and process applications for Staples associates and Staples Facility Solution customer's personnel.

Organize, schedule and conduct computer "distance learning" (Webinar) Facility Solutions Technical Training sessions

Create digital training contents for remote/reoccurring trainings.

Work with Sale leadership to identify training opportunities within the organization

Collaborate with Facility Solutions and Office Products sales management on the scheduling, conducting, and tracking of rep training

Contribute to the development of the Facility Solutions Technical Training Curriculum and coordinate product training with the Facility Solutions vendor community as required

Participate as a training instructor in Facility Solutions New Hire "On Boarding" process Training Sessions as required
Qualifications :
Compensation:
Anticipated compensation for this role is $97,500 - $113,500 annually plus bonuses (if applicable). Staples reserves the right to pay more or less than the posted range. Actual compensation will be based on experience, qualifications and geography.
Basic
Associate or Technical degree

Minimum of ten years relevant experience

Jan / San Industry experience from a distributor, end user facility manager or manufacturer perspective. Work collaboratively with FS vendors on proper product knowledge and use of specific Staples Facility Solutions products and equipment

Selling Experience as a field sales representative in the role of a "technical subject matter expert" when meeting with customers

Possess or be capable of earning related industry certifications such as ISSA Cleaning Industry Management Standards (CIMS) and ISSA Certified Professional Trainer

Microsoft Office applications familiarity (Excel, Word, Outlook, PowerPoint, etc.)

Possess excellent organizational, communication, interpersonal and follow-up skills to include presentation and demonstration skills

Be capable of approximately 50% travel within the US

Ability to establish and maintain quality working relationships with both Facility Solutions and Business Essentials sales management and representatives
Staples is The Worklife Fulfillment Company, helping businesses of all sizes be more productive, connected and inspired. With dedicated account teams, category professionals, innovative brands and a curated product assortment for business, Staples provides customized solutions to help organizations achieve their goals. Interested in joining the team? Check out our perks and benefits !
Staples is an Equal Opportunity Employer. All qualified applicants will receive consideration for employment without regard to race, color, religion, age, sex, sexual orientation, gender identity, national origin, protected veteran status, disability, or any other basis protected by federal, state, or local law.